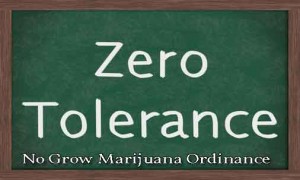 Clearlake California no grow marijuana ordinance pending. The Lake County community of Clearlake California's City Council approves the first reading of a no grow marijuana ordinance according to an article in the Record-Bee. If successful after a second reading of the proposed ordinance this February 26, all cultivation of medical marijuana in Clearlake would be banned. The article goes on to discuss the reasons for this zero tolerance stance on the growing of medical marijuana in the community. Mention is made of residents feeling unsafe (due to marijuana being grown in the community), some considering moving and others feeling that the growing of marijuana in their community is deterring people from taking jobs in Clearlake.
Clearlake California No Grow Marijuana Ordinance Pending
According to this article in Lake County Magazine, the definition of "cultivation" used in the ordinance will not only ban the growing of marijuana in Clearlake, but the possession of marijuana as well. " the ordinance includes a definition of "Cultivation, which in essence bans the possession of Marijuana in the City.  This include Dispensaries and the Public. The following is the definition of Cultivation that is in the ordinance: "'Cultivate' or 'cultivation' is the planting, growing, harvesting, drying, processing, or storage of one or more marijuana plants or any part thereof in any location.""  For any medical marijuana cultivation questions or any other medical marijuana questions for Sonoma County, Mendocino County or Lake County California, contact the medical marijuana lawyers at the Santa Rosa Law firm of Beck Law P.C.