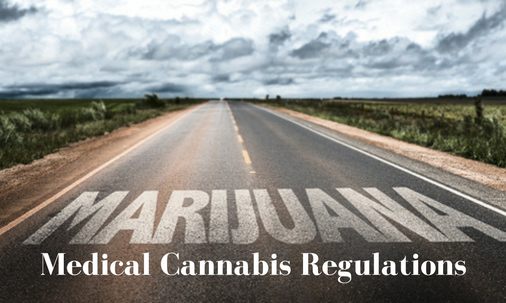 What is happening with California state medical cannabis regulations? In 2015, California's Medical Cannabis Regulation and Safety Act (MCRSA) passed, which established licensing and regulatory framework for medical cannabis cultivation, manufacture, transport, storage, distribution and sale in California.  The California Department of Consumer Affairs created the cannabis regulatory department known as the Bureau of Medical Cannabis Regulation (BMCR) to create and oversee the new regulations being developed for medical cannabis businesses
California Medical Cannabis Regulations
This Department was formed to create and establish new medical cannabis regulations for California medical cannabis businesses.  There are several state agencies tasked with creating and implementing licensing and regulation of the different cannabis business types.  The regulations should be ready for implementation by January 1, 2018, and state license applications for medical cannabis businesses are expected to be available at that time.
In January 2017, CDFA and MCCP released a Scoping Report setting out the results of the feedback they obtained during community and stakeholder workshops in September 2016.  That feedback was used for development of the cannabis industry regulations.  The report can be downloaded here.
BMCR is putting together a Cannabis Advisory Committee, and they are now accepting applications for members of that committee.  If you are interested, applications can be downloaded here.
Cannabis Business Law – Canna Legal
Since starting this blog back in 2009, much has happened with regards to medical cannabis both in California as well as here at Beck Law P.C., the author of this blog. So much so in fact, that we have added a cannabis business law practice division which are calling Canna Legal. To find out more about Canna Legal and the state of California cannabis business law, visit our official cannabis business law attorney website