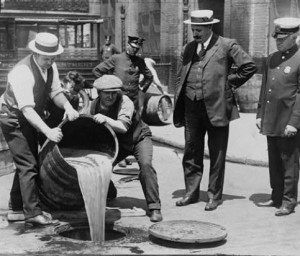 It appears that the California Medical Marijuana Compassionate Use Act is again under attack. In Los Angeles this week, as reported by the Huffington Post, "The U.S. attorney's office sued three property owners that house pot collectives and sent warning letters to 68 others as they enforce a federal law that doesn't recognize a California initiative that legalized pot for medicinal use. The move Tuesday came nearly a year after federal authorities began targeting the state's pot shops. The city's own ban on dispensaries also is being challenged and could be overturned by voters if a referendum is placed on an upcoming ballot."
Medical Marijuana – The Legal Fine Line Moves to the Right Once Again
It appears that the compassionate use of medical marijuana, for the terminally ill and the sick, is again under attack in California.  Suing property owners and threatening to enforce federal laws in the state is certainly a very clear escalation on the government's part to make medical marijuana illegal.  Many Los Angeles dispensaries have received a "Medical Marijuana Business Letter," from city officials with threats that if they do not shut down they will receive a court-ordered closure, fines of up to $2,500 a day, criminal prosecution, possibly six months in jail with a $1,000 fine, and a  padlock to their property.
Critics of dispensaries and the use of medical marijuana in general believe that collectives are using their storefronts to cash in on huge amounts of tax free illegal dollars, and even further suggest that collectives are actually fronts for drug traffickers.  To make matters worse for patients, U.S. Attorney Andre Birotte Jr. stated "as today's operations make clear (suing the LA collectives and threatening 68 others), the sale and distribution of marijuana violates federal law, and we intend to enforce the law."
Proponents of the compassionate use of medical marijuana side for the patients and call for protection of the dispensaries, as, they ask, how will patients have access to their medicine with no dispensaries?  How can the terminally ill travel so far, if access is limited to 70 in the whole of Los Angeles County? Proponents argue that the U.S. Attorneys' latest acts appear to be a blatant way to block very sick patients from very necessary medicine, which violates the compassionate use act.  In fact, California law allows medicinal use of marijuana with a doctor's recommendation, and many patients need the dispensaries to remain open for their valuable service to the communities.
The collectives in Los Angeles however, will strike back, and in fact are planning to file a lawsuit. They plan to include suing the Los Angeles Police Department as well. Police and city officials in Los Angeles have been attempting to shut down collectives for the past two years through an ordinance by placing a limit on the number of dispensaries to 70. Now that the ordinance has expired, collectives in Los Angeles are registering again, and the number could top 750. City officials claim it is too difficult to balance the need for access to medicinal marijuana with the abuse that they believe exists regarding illegal drug use and trafficking.
In the meantime, many patients are simply too sick, or do not have the resources to cultivate medicinal marijuana on their own.  According to the Cannabis Law Group who intends to bring forth a lawsuit as well: "with this action, the defendants, both the city and the police department, have acted arbitrarily and capriciously in regulating business and land use in a manner that defies California state rights and benefits, as well as due process of law."
Given the current crackdown climate and the conflicting areas of the law, anyone operating within the medical marijuana field is strongly advised to seek out both the advice of a CPA and an attorney to make the most informed decisions possible about what is going to be best for their individual situations.
Beck Law P.C. is located in Santa Rosa and offers an entire scope of Medical Marijuana related services to clients in Santa Rosa, Petaluma, Cotati, Rohnert Park, Sebastopol, Healdsburg, Sonoma, Kenwood, Glen Ellen, Windsor, Bodega Bay, Ukiah, Willits, Clearlake, Lakeport, Kelseyville and throughout Sonoma County, Mendocino County and Lake County California.
Beck Law P.C. can furnish the experience and knowledge to help guide you through the complexities of California Medical Marijuana law.
Making an appointment to meet with us is an investment in exploring what options may or may not apply to your particular situation. Your visit to Beck Law P.C. is confidential as is the information discussed. You can contact our office at 707-576-7175 or contact us online.