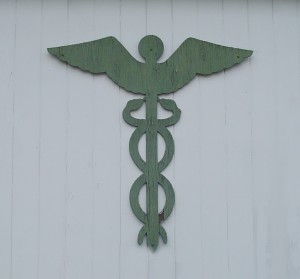 Q: I have chronic pain and would like to purchase medical marijuana from a dispensary. How do I go about obtaining a medical marijuana recommendation in California that is legal?
A: More and more people are seeking medical marijuana as an alternative way to alleviate chronic pain for various reasons: fear of addition to narcotics, cost of pharmaceutical prescriptions, and/or a need for an alternative to pain medications that are not completely effective for their pain management. Some patients prefer to grow their own medical marijuana from home; while others want to legally purchase the more advanced formulas that are prepared, tested and offered from various dispensaries as they feel that they are professionals that know what types of cannabis are effective for certain ailments.
Under Proposition 215, there are various illnesses that are listed and are "allowed" to be covered under a medical marijuana recommendation. Here are some of the illnesses: anorexia, AIDS, chronic pain, arthritis, migraine, glaucoma, and of course, cancer. However, doctors have recommended medical marijuana for other illnesses as well, such as substance abuse, depression, insomnia, PMS, and stress/anxiety relief.
The Supreme Court decision in People vs. Mower gives patients the same right to use medical marijuana as to any prescription drug that is sold on the market. What a patient must ensure, prior to visiting a doctor, is that the doctor is qualified to give a recommendation. Proposition 215 generally states that "physicians, osteopaths and surgeons who are licensed to practice medicine in California" are allowed to provide legal medical marijuana recommendations to patients; whereas those professionals who do not hold licenses to practice medicine in the State of California: such as herbal therapists, chiropractors, counselors, massage therapists and health practitioners may not recommend medical cannabis as a treatment.
To find a trusted physician who specializes in medical marijuana recommendations in your area, look for clinics that advertise that they work with non-traditional treatments, natural remedies and/or specialize in holistic medicine. These types of clinics have a greater knowledge of alternative pain treatments and may be able to help you find the appropriate strain of medical marijuana that would best alleviate your type of chronic pain.
Q: How long will my medical marijuana recommendation be valid?
A: Although Proposition 215 states that a recommendation is "valid" as long as the doctor claims you need treatment, often police officers refuse to recognize recommendations that are over one year old. To err on the side of safety, it is best advised that patients seek renewal of their recommendations annually to remain in compliance with current laws and sustain a legally "valid" physician's recommendation.
If you are considering obtaining a physician's recommendation for medical marijuana you should consult with legal professionals who can help guide you through the complexities of California Medical Marijuana law. Beck Law P.C. has experienced knowledgeable attorneys that can assist you in making the right choice for your medical situation. Consultations are completely confidential and you can contact our office at 707-576-7175 or contact us online.