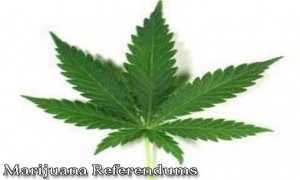 The elections of last November yielded little overall change to the federal government. However, the success of marijuana referendums in Colorado and Washington did make significant changes to their states' laws on marijuana, legalizing the drug in certain quantities. These changes created their own ripple effect, though, as police and legislators grappled with how to keep potentially stoned drivers off the road.
Washington, unlike Colorado, which made no changes to its DUI laws, amended its laws to set up a bright-line blood test limit similar to the .08 blood alcohol limit. The new Washington law sets the marijuana limit at 5 nanograms per milliliter of blood. Law enforcement officers there, though, acknowledge the newness of the process. Dan Coon, spokesperson for the Washington State Police, explained that police have "decades of studies and experience with alcohol. Marijuana is new, so it's going to take some time to figure out how the courts and prosecutors are going to handle it."
Some legal observers seem content with the 5-nanogram standard. Michael Becker, a DUI attorney in Las Vegas, opined that the "prevailing opinion of forensic toxicologists is that a 2-nanograms standard… absolutely results in convictions where individuals are not actually under the influence. But the 5-nanograms standard more closely approaches the mean threshold of prevailing opinion."
Others, however, see constitutional issues, even with the 5-nanogram standard. Jon Fox, a DUI attorney from Bellevue, Wash., argued that the chemical standard violated due process principles. While the statute sets the limit at 5 nanograms per milliliter of blood, science has not yet translated that into a specific amount of marijuana consumption, unlike alcohol, where detailed charts correlate a person of a certain weight and consuming a specific number of drinks with a relatively precise blood alcohol content. According to Fox, because due process entitles people to know what activity is prohibited and science cannot yet determine what quantity of marijuana will go over the limit, an ordinary citizen would be incapable of knowing how much consumption will make him legally impaired. "If scientists can't tell someone how much marijuana it will take for him or her to test over the threshold, how is the average pot user supposed to know?"
Sonoma, Lake and Mendocino County drivers should note that, under California law, unlike Washington, there is no bright-line amount of THC in a person's blood that creates a presumption that the person is an impaired driver. Instead, for cases involving those accused of driving under the influence of marijuana rather than alcohol, prosecutors must prove that the driver was impaired and was driving unsafely as a result. Furthermore, blood THC tests, and the procedures for processing these tests, are usually much less advanced than blood alcohol tests.
Consumers of marijuana owe it to themselves and others to avoid driving when impaired. However, it is clear that the sophistication of scientists and law enforcement, when it comes to marijuana impairment, is far behind that of alcohol impairment and, with that, comes an increase risk of errors or abuses. If you've been accused of driving while under the influence of marijuana, you should consult an experienced DUI attorney. Our Santa Rosa DUI attorneys are knowledgeable at handling all types of impaired driving cases, and can help you understand, and defend, your rights under the law.