HUNGER GAMES TACTICS:  DOMESTIC PREDATOR DRONES ENDING PRIVACY IN AMERICA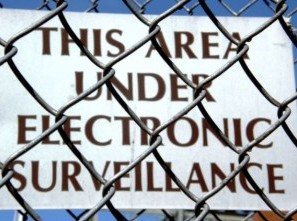 Soon, we may all need the hunting and battle skills of Katniss Everdeen as we navigate through our private lives right here in the United States of America where, increasingly, unmanned surveillance predator drones are being used to film and monitor our every move, even in our own back yards.  We are not the Capitol, as in the Hunger Games, but in this highly technical society, and in a world that is rapidly changing, the attorneys at Beck Law P.C. will be curiously watching the Supreme Court as they navigate in the evolution of US privacy laws to align with new technology, as government adds more predator drones to our police network society, and allows free purchase of drones on the open market, in an effort to make America more "safe".
Predator Drones, once used to hunt terrorists in Afghanistan and Pakistan, have been patrolling US borders since 2005.  We have been using drones in the United States to search for people, to track fires, and currently, police in many states are testing drones to use in searches and surveillance.
It is predicted that by 2015, the FAA expects 30,000 unmanned drones to be peering down on US citizens. Some of these drones will look and appear like birds.  These drones can land on window ledges and film any target.  They have high-resolution cameras, and it is believed that they will aid law enforcement by patrolling large areas in an effort to spot criminal behavior, track drug shipments, and police illegal activities such as growing marijuana and gang wars.
Thankfully, domestic drones will not be armed with missiles, well . . . at least not for now.  Predator drones have been used by police in the investigation of drug dealers, marijuana farmers and farm lands in the United States already, in the search for illegal activities.
"Our neighborhoods deserve safer streets, and these systems can help provide that," says Rep. Buck McKeon (R-Calif.). Currently, defense companies are lobbying to bring predator drones to our communities, and the market for them is estimated to double to $12 billion, by 2020. There is a huge market for drones and new FAA regulations allow police to choose from 146 models manufactured by 69 different companies in North America.
Predator drones can appear as innocent hummingbirds and they are capable of landing in bird feeders where they can record sound and take videos of what we are doing inside of our homes, at any time, day or night.  They can read license plates, spy on people, follow them, take pictures and video them, spot body heat at night, and identify faces.
What we suspect may become more troublesome, and an area that must be addressed by the Supreme Court, is that police will not be the only ones who can buy predator drones. If lobbyist get their way, the general public will be able to purchase them and spy on anyone that they want to. Drones already are quite portable and are getting more and more affordable. These devices could be used to monitor all aspects of human lives. Perhaps there will come a time when those that are being monitored will be able to… monitor back.
How Will Future Laws Be Amended to Protect the Privacy of Citizens?
To quote the ACLU: Drones may "profoundly change the character of public life." This will mean that Americans will be monitored every time they step outside. Roads and public places will be watched by hovering drones that will be filming citizens 24/7. And so far, the Supreme Court has ruled that police do not need a warrant to watch a private property from public airspace. We predict that to address these issues, this area of law will be ever expanding in the decade to come.
We anxiously await the outcome of privacy law legislation in America and how US citizens will react to being filmed by drones flying overhead as they go about their daily lives.