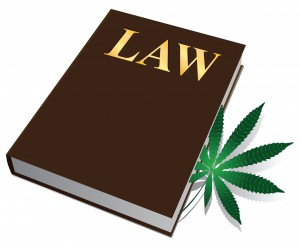 Marijuana and Midterm Elections: How the Vote Affects Northern California. The legalization of marijuana was on the ballot and voters' minds locally and across the country. Many California cities and counties passed bans on collectives, cooperatives, and dispensaries. Two Lake County regarding marijuana, Measures O and P, were defeated. This guarantees the restrictive Measure N will remain in place.
On a positive note, Alaska, D.C., and Oregon voted to legalize marijuana for recreational purposes. Guam voted to legalize marijuana for medical use.
The coming Washington-Oregon bloc puts pressure on California to legalize marijuana in 2016. This still does not mean that individuals can transport or mail marijuana across state lines. Both acts violate federal law.
Here's some more in depth explanation of what the election results mean for marijuana advocates, cultivators, and users in Sonoma County, Mendocino County, Lake County California and more.
Marijuana and Midterm Elections
California
Lake County
Measures O and P did not pass. These measures which would have loosened restrictions on marijuana cultivation. Measure N will remain in place. This current law prohibits cultivation for community growth boundary (CGB) residents and restricts cooperative grows. Measure O had wanted to allow cultivation in CGBs, while Measure P would have placed no restrictions on possession or cultivation. The defeat of Measures O and P means that Lake County law enforcement agencies will continue to search for and investigate large marijuana grows, particularly those within range of CGBs.
Santa Ana
Measures BB and CC passed. These measure provide for the zoning for and tax of medical marijuana collectives within city limits. Measure CC calls for at least one collective or cooperative for every 15,000 residents. The victory is particularly important in conservative Orange County, where many cities have used zoning codes to force collectives, cooperatives, and dispensaries outside city limits. The passage of Measures BB and CC mark a definite standout and a possible turning point for the county. The success of these measures and others like them would mean a move toward allowing cultivators and distributors back into communities.
Alaska
Ballot Measure 2, to legalize marijuana for recreational use, passed. The law will take effect 90 days after the election is certified. The election is set to be certified in late November.
The measure passed by a less than 5% margin, which shows how close the vote was in this state. Party affiliation did not matter in this contest. Both Republican and Democratic politicians opposed the measure, and supporters aimed ads at conservative voters before the election.
The measure allows for possession of up to 1 ounce of marijuana and up to six plants, three of them flowering, for individuals 21 and over. Smoking in public is not permitted. The measure calls for a tax on the sale or transfer of marijuana from a cultivation site to a retail store or manufacturing facility. The measure also requires regulations to be in place within 9 months after the law takes effect. Local governments have the right to vote on zoning, so as to pass local bans on cultivation facilities and retail stores.
D.C.
Measure 71, to legalize marijuana for recreational use, passed with almost 70% of the vote. Individuals may possess up to 2 ounces of marijuana and up to three marijuana plants for personal use. The measure did not allow the legal sale of marijuana. Candidates for mayor and the D.C. Council stated they will sign the measure into law, and also submit legislation to Congress to sell and tax the drug in the district. Voters in the district are not allowed to directly vote to tax themselves. Congress is likely to veto the legislation and push President Obama to join in. The fight for D.C.'s legalization may focus the nation's attention on the capital. Here, marijuana legalization is seen as a civil rights issue. 88% of individuals convicted of marijuana possession in the city in recent years were Black. The city's Black residents account for half the city's population.
 Florida
Amendment 2, to legalize marijuana for medical use, was defeated. The measure had almost 58% approval among voters. Florida state law requires 60% approval for constitutional measures to pass. Supporters have vowed to place similar legislation on the ballot in the next election.
Guam
Proposal 14A, to legalize marijuana for medical use, passed. Guam, a U.S. territory, passed the legislation by a 56% vote. The legislation will become law within 90 days of certification of election results. The territory has 9 months to get regulation in place. The Department of Public Health and Social Services is considering granting licenses to private dispensaries to grow marijuana in order to raise funds for regulation.
Oregon
Measure 91, to legalize marijuana for recreational use, passed. This measure passed with well over 50% of the vote. The measure takes effect July 1, 2015. Individuals 21 and older will be allowed to possess up to 1 ounce of marijuana in a public place, up to 8 ounces at home. Individuals 21 and older may possess marijuana in the form of 1 pound of solid edibles; 72 ounces of marijuana-infused liquid; and 1 ounce of marijuana extract (hash oil). Each household is allowed to have up to four marijuana plants. A household means an apartment unit, house, or mobile home. Individuals are not allowed to smoke marijuana in public places.
Pennsylvania
York businessman Tom Wolf defeated incumbent Tom Corbett in the governor's race. Wolf has promised to sign legislation to legalize marijuana for broader medical purposes. He has also vowed to make possession of less than an ounce of marijuana legal.
Alaska
 Alaskans Vote to Legalize Marijuana
California
Measures O and P Rejected by Lake County Voters
Santa Ana voters favor measure to legalize medical marijuana collectives
Pot Proponents Look to California After Victories
D.C.
D.C. Voters Overwhelmingly Support Legalizing Marijuana, Joining Colorado, Washington
Guam
Pot Advocate's Wish Fulfilled, Public Health Says It Lacks Experts, Funding
Oregon
Marijuana Legalization Q&A: What's Next for Oregon?
Pennsylvania
Pennsylvania Gov. Tom Corbett loses to Democratic challenger Tom Wolf